Your Satisfaction
is our #1 Goal
If you have any questions or concerns, please do not hesitate to contact us.

For general information about Radio Gate, or to make comments or suggestions, please call us or write us any time! If you wish to visit us, please call first to schedule an appointment.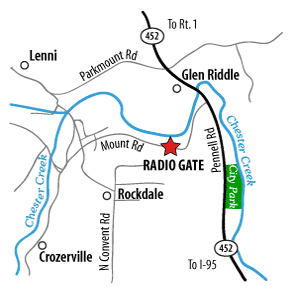 RADIO GATE INTERNATIONAL
650 Mount Road
Aston , PA 19014
Tel: 610.358.6065
Fax: 610.358.5068
Please call and we'll be happy to provide you with our email address.